Postage stamps along the trajectory of a moving object.
Parameterized cutout querying in various datasets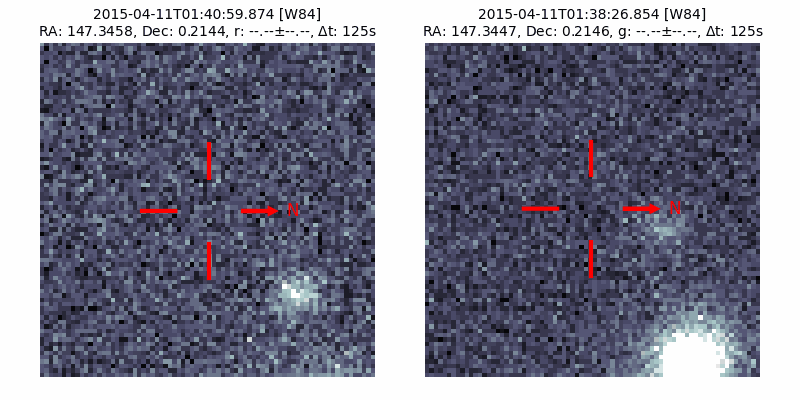 Various datasets have different ways of querying for cutouts. This library provides a common interface for querying single-epoch cutouts over several surveys.
Designed to work hand-in-hand with precovery, this library provides a way to generate .gifs of cutouts adjacent in time to provide a sanity check for moving object detections.
At this time, we have only a small list of surveys covered:
NoirLAB Source Catalog (NSC)
Zwicky Transient Facility (ZTF)
SkyMapper Southern Sky Survey